We care about what we put in our bodies and so we should really think about what we put on our bodies. What you put on your face and skin is as important as what you eat – it should be a conscious and informed choice. So don't over-complicate things - keep it Bare and Naked. Read more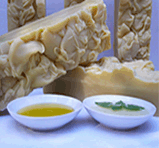 Bare Naked Body will be at Perth Upmarket on Sunday 29 November 2015...
We look forward to seeing you there - and it is a great event to get all your Christmas shopping done!!